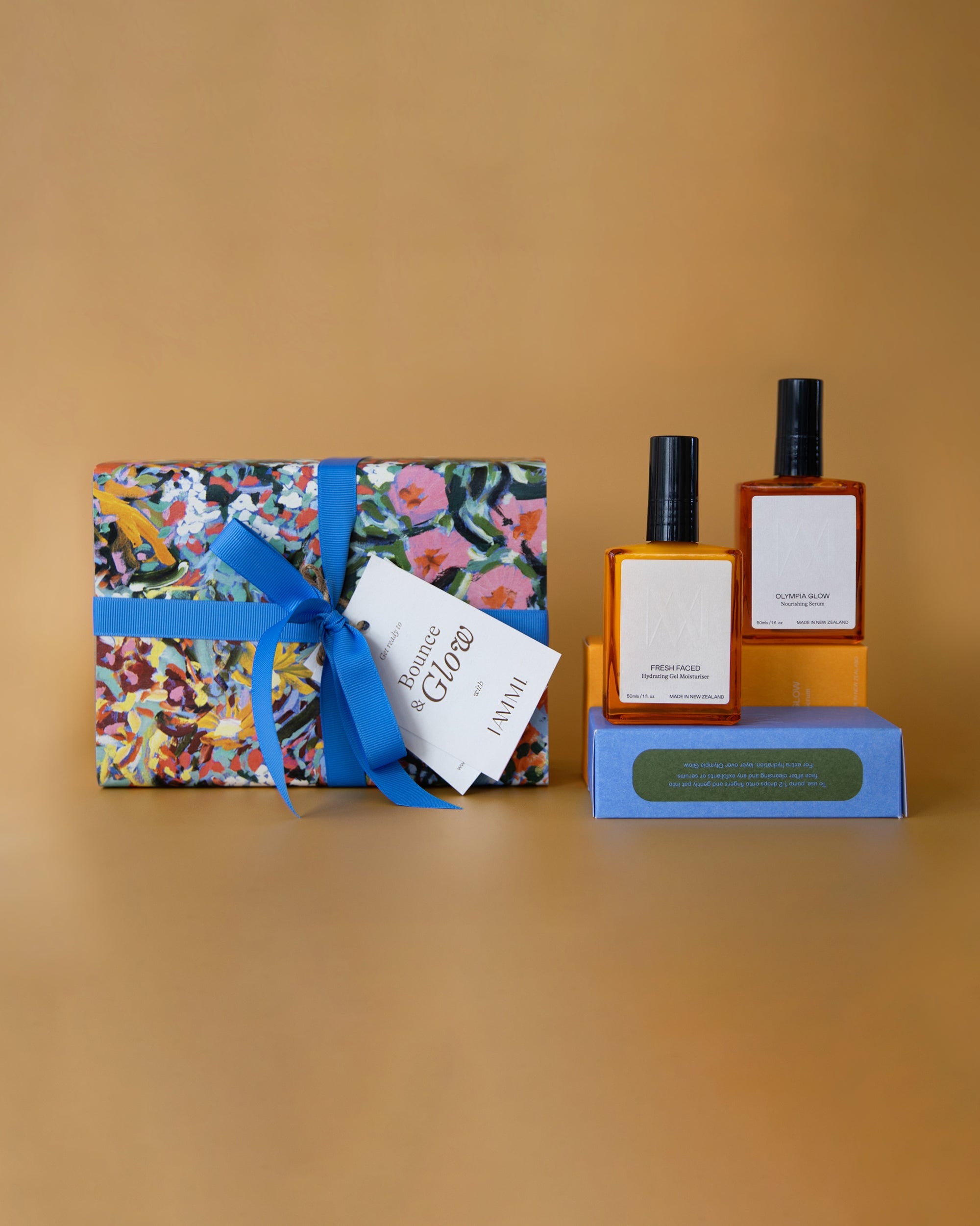 Bounce & Glow Gift Pack
Olympia Glow Nourishing Serum (50ml)
Fresh Faced Hydrating Gel Moisturiser (50ml)
Share the gift of confidence, the joy of pampering and the magic of New Zealand's powerful botanicals with our Limited Edition Bounce & Glow Gift Pack. This bundle is priced at least 10% off our individual products RRPs and is ready-to-glow, adorned with ribbon, gift tag and bespoke wrapping courtesy of a collaboration with artist Carmel Van Der Hoeven. 
This gift pack contains a different combination of our botanical-powered skincare products. We've partnered with Carmel as her paintings reflect the full range of emotions that come with life, and it's the beautiful chaos of life that inspires what we do here at IAMMI.
Included in this pack
Olympia Glow Nourishing Serum (50ml)
Fresh Faced Hydrating Gel Moisturiser (50ml)
See our other Gift Packs here.
Pre-orders are now open with limited availability, we encourage you to order yours and we will send it out in mid-November.